Thanks to the Solidarity with Ukraine call for funds launched on February 28, almost 15 million euros was raised to help those affected by the conflict. How does Fondation de France operate in this context? What takes priority? Here is a review of the work to date.
More than thirteen million women, children, elderly and disabled people living in the Ukraine have had to leave their home or even their country to escape Russian attacks. In order to assist them, the Solidarity with Ukraine call for funds, initiated by Fondation de France, resulted in an amazing outpouring of generosity.
In accordance with operating procedures in case of emergency, Fondation de France quickly set up a committee of volunteer experts, tasked with setting out areas for action and selecting projects to be supported. An assessment and assignment stage was carried out with donor-advised funds and several European philanthropy players. Fondation de France organized three field visits in Poland, Romania and Moldova, to establish priority needs and meet local non-profit organizations.
Addressing the emergency
Two priority areas for action have been identified. The first is to address basic needs (food, clothing, hygiene and transport) so that displaced people and refugees can be welcomed in transit areas and neighboring countries. In order to provide emergency relief, Fondation de France has chosen to support to national nonprofits on the ground and small local ones. For example, Polish nonprofit Domus Orientalis, which assists migrants and victims of war, provides daily return trips to Ukraine to deliver medical aid, food and allow people fleeing conflicts to leave. With its three minibuses and four vehicles, it can evacuate nearly 400 people per week. Six relay points have been set up in Ukraine to organize transit. Elsewhere, in Moldova, Fondation de France is also working alongside Charity Center For Refugees, a specialist nonprofit which assists refugees. The charity welcomes them and organizes food distribution, particular attention being paid to the most vulnerable, such as the elderly, disabled and sick people, orphans and Roma people. It also supports various welcome centers (equipment supplies, legal advice, job search) and non-profit players.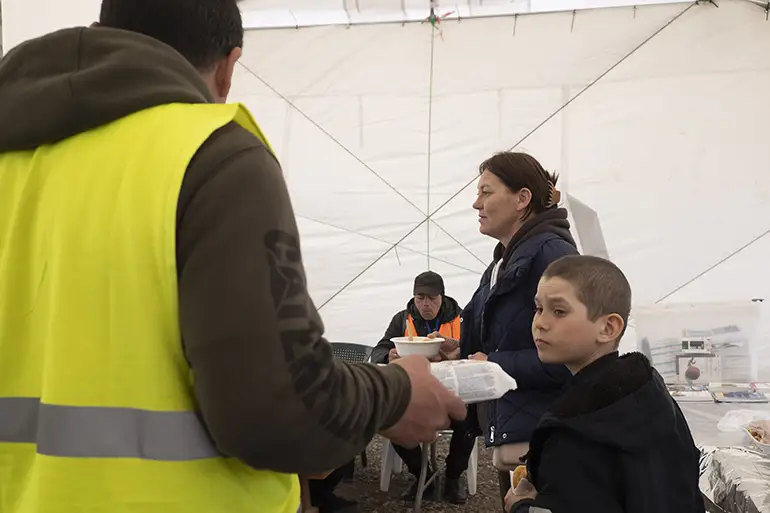 As well as providing shelter, proper psychological support is required to address the traumatic events that affect the population. Psychological and social help is provided by the Gorenie Foundation, for example, which sets up resource centers for refugees, where group therapy is organized for children and women. At the Poland-Ukraine border, two organizations, IHIF and Humacoop-Amel, work together to offer emergency relief. They also offer psychological support to displaced and exiled people and train Ukrainian and Polish medical personnel in guiding and supervising the personnel involved.
Protecting the rights of the most vulnerable
Fondation de France's second area for action consists in contributing to defending human rights, which are particularly under threat in times of war. In order to protect women, children and orphans especially from human trafficking, support has been provided to several organizations like ADC Memorial which works towards securing the journey of displaced people at all stages. It does so by providing checks in transit areas, making the various welcome centers aware of the issue and training displaced people themselves on how to stay safe. Nonprofit Magnolia, which is also engaged in this area of work, is mostly active in child protection. It seeks to list, find and protect Ukrainian children who have disappeared. To that end, it operates a European helpline and raises awareness of this issue. Magnolia also provides psychological and legal assistance to the children's relatives and works with the Juvenile Police and NGOs.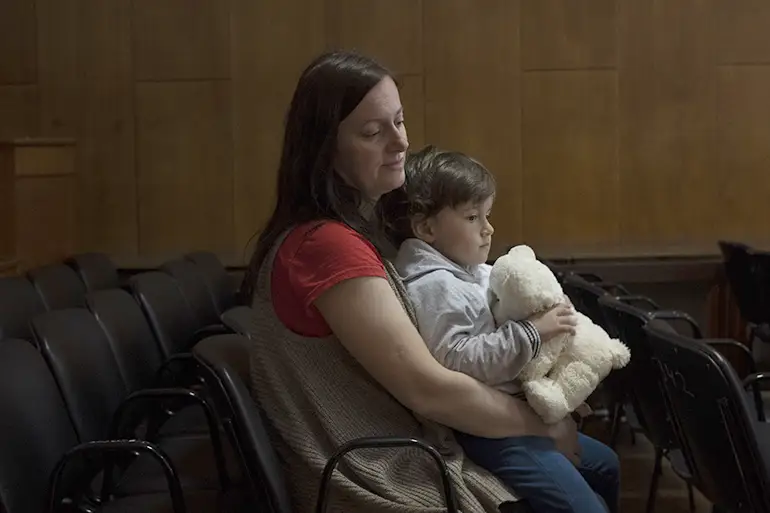 Fondation de France is also keen to promote free access to information. It works alongside Reporters Without Borders to set up centers in Kiev and Lviv where journalists and reporters in Ukraine can be provided with protection equipment (bulletproof vests, helmets, etc.) and receive safety training.
Also of key importance for refugees is the ability to communicate and get information in their native language and to have access to legal and administrative support, to make their journey more secure. Nonprofit Bibliothèque Sans Frontières, engaged in this work, has deployed 10 mobile libraries, Ideas Boxes, in transit areas. These itinerant media libraries offer content and resources (in local languages) for people in exile. They include communication services (server, storage, wifi relay), technological tools (e-readers, HD camera, computers, GPS, tablets, television), visual content (documentaries, films, learning resources) and a large selection of books.
Work coordinated Europe-wide
All the work supported by Fondation de France is the result of invaluable cooperation with other European philanthropy partners. The willingness to work together for the common good comes in different forms of cooperation. This can take the form of direct support to a European foundation working on the ground, as is the case for the Carpathian Foundation, which is active in Ukraine, Slovakia and Hungary. It intervenes with displaced and refugee children as well as the civil society organizations involved in welcoming exiled people. European engagement also translates into the creation of a joint solidarity fund which Fondation de France has contributed to. For instance, the special fund activated by the EPIM European programme on migration supports nonprofits working with refugees and displaced people over the medium and long term. Likewise, the Civitates Fund supports work that promotes human rights advocacy. Both of these projects are led by Network European Fondation (NEF). Lastly, there has been comprehensive coordination and sharing of information among European partners so that resources and information can be pooled and work carried out more effectively. The Philea network is one such initiative which has set up a European website that centralizes all the projects led by the funds and foundations supporting the Ukrainian population. Philanthropy for Ukraine.


Donate by cheque:
Fondation de France – Solidarité Ukraine
60 509 CHANTILLY CEDEX