How can philanthropy help defend the fundamental rights that are liberty, equality and fraternity? From 22 to 24 May 2019, over 600 philanthropy professionals from all over Europe got together to debate this question at the European Foundation Centre (EFC) annual conference, which the Fondation de France was involved in organising.
The 2019 edition of the EFC's annual meeting provided the opportunity to celebrate three anniversaries: 30 years of the EFC, the Fondation de France's 50th anniversary and 230 years since the French Declaration of the Rights of Man and of the Citizen! Every year, discussions focus on one particular theme and the choice for 2019 – "Liberté, égalité, philanthropie" - seemed an obvious one.
Working alongside governments and civil society, philanthropy has a key role to play in promoting human rights. It addresses such issues as the emergence of new forms of solidarity and inclusion, migration crises, threats to freedom of speech and freedom of the press in an age of fake news, promoting human rights, etc. For three days, during plenary sessions, workshops and field visits, philanthropy professionals exchanged opinions and best practices, and planned joint actions to address these challenges.
The next annual EFC conference will be held in Vienna in May 2020.
Liberté, Egalité, Philanthropie… words for the wise
"Foundations play a special and precious role in defending human rights"
"Liberté, Egalité, Philanthropie… the theme of the 30th EFC general meeting takes us to the very heart of our foundations' raison d'être: defending and developing human rights. It is significant that the conference is taking place at the same time as elections that will allow 500 million citizens to say what sort of European Union they want. Because, although they are the basis for our democracies, these three fundamental rights are far from being established. Protecting social ties and focusing on the human element remain everyday struggles on a continent that has been weakened by technological revolution, economic change, the climate crisis, poverty and migration. In this context, foundations have a unique and precious role to play. They must combine agility, in order to respond to emergency and support social innovation, and the ability to take action in the long term, vital if we are to have a sustainable influence on reality."
---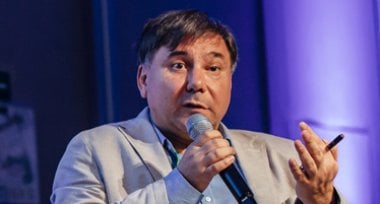 Ivan Krastev is a Bulgarian political scientist and chairman of the Centre for Liberal Strategies in Sofia. He has published several books on Europe and democracy
"The challenge of hope"
"The greatest challenge of our European societies can be summed up in one word: Hope. How can we get it back? While the European project was built on the fear of reliving the conflicts of the past, a large majority of young Europeans today believe "that it was better before" and fear for their future! In the space of 30 years, our civil societies have fragmented and a feeling of distrust regarding money and all institutions has become entrenched in people's minds. So, how do we take action and rebuild hope in this context? Philanthropy professionals have a real opportunity when it comes to taking up this challenge: they are able to take action on the ground, by supporting local projects, by developing customised solutions… This is a crucial advantage in our highly diverse European societies."
---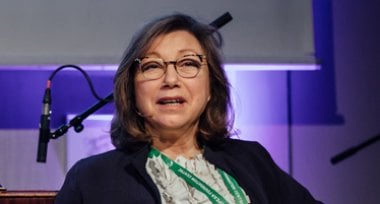 Bassma Kodmani is a Syrian political scientist, academic and researcher, and Executive Director of the Arab Reform Initiative.
"To defend civilisation, we must prioritise culture and civil society"
"Seen from the south, Europe is still the continent of hope! For refugees who are fleeing violence, injustice and destitution, contact with the authorities in European countries is harsh. But on the ground, they often receive a warm welcome thanks to the outstretched hand offered by charitable organisations. The most resilient catalyst for building strong ties between residents of the host country and its new arrivals is culture and the arts. Freedom was invented by our ancient societies and is the heritage of a common civilisation that unites us over and above the differences in our histories, our climates and our regimes. It is upon this foundation that we must build our ties."
---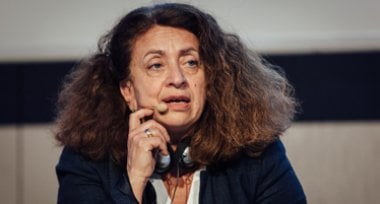 Ghada Hatem is a Franco-Lebanese obstetrician/gynaecologist. In 2016, she founded the Maison des Femmes women's shelter in Saint-Denis.
"The power of innovation to promote equality"
"Unequal access to healthcare and education, domestic violence, forced marriage, female genital mutilation, etc. In spite of the progress we have seen over the last 50 years, the situation of millions of women remains unacceptable. We founded the Maison des Femmes women's shelter in Saint-Denis to provide a comprehensive response, in a secure and confidential environment, for vulnerable women and victims of violence. This project would not have got off the ground without the support of philanthropy and its ability to fund innovative solutions. Today, the Maison des Femmes serves as a model, inspiring other initiatives… Philanthropy's incubator role played a key part in our project."
---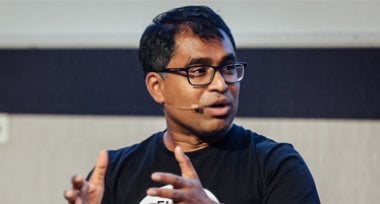 Dhananjayan Sivaguru ("Danny") Sriskandarajah is the Chief Executive of Oxfam GB.
"Rebuilding a more egalitarian framework"
"In terms of economic inequality, our societies have reverted to a level comparable with that of the 1930s… Throughout Europe, the achievements of the welfare state are being undermined, progress on gender equality is being challenged, racism is growing. The current situation is a time bomb! Foundations have a role to play. Not only in "treating" the effects of poverty… but also in supporting research, funding trials and so building a more balanced framework of solidarity between civil societies, governments and businesses."
---
Lionel Zinsou is a Franco-Beninese economist. He was Prime Minister of Benin from June 2015 to April 2016.
"Repairing and preventing"
"The issue of inequality is addressed completely differently on opposite sides of the Mediterranean. But in Europe and in Africa, philanthropy can play two roles: repairing the effects of inequality, and preventing their development. Through practical action in the field. In Africa for example, foundations that support youth entrepreneurship and tackle the digital divide improve the future and the opportunities of underprivileged young people. But they also knock down traditional patriarchal standpoints and, in so doing, can push back the boundaries."
---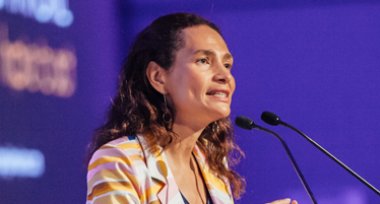 Frédérique Bedos is a radio and television presenter and documentary maker. She set up the information NGO "Le Projet Imagine".
"Fraternity transforms the world, and begins with us"
"I was adopted when I was 11, into a family of 20 boys and girls… all of whom were adopted! So I have seen for myself the transformative and restorative power of love and fraternity! And the fact that love bestowed is just as precious for the person giving it as for the person receiving it. It was this personal experience that convinced me to create Le Projet Imagine, an audiovisual production company like no other, because it produces only positive - short and full-length – films that promote action for a more fraternal society. With this one belief: to create social ties, we need to share the stories that inspire us."