Following the Covid pandemic, cellist Gautier Capuçon launched a foundation bearing his name to help young musicians in their studies and career.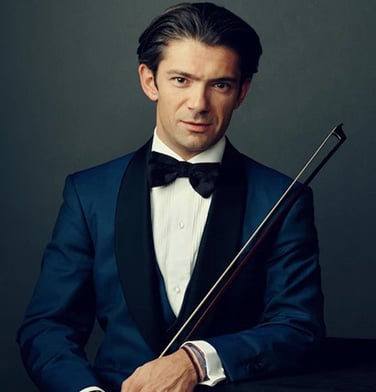 "I want to work with young musicians to give them the benefit of my performance experience and create a big family with beginners and seasoned artists," declares Gautier Capuçon. In January 2022, the cellist created his own foundation to help outstanding cellists in France and abroad in their studies or as they embark on their career.
The pandemic and its lockdowns sped the project up, which he "had been thinking about for years." Concerts and festivals were canceled and weren't rescheduled. This was a blow for young musicians who already had trouble finding jobs in normal times. "For them, the pandemic was absolutely awful," says the young founder.
Gautier Capuçon is pleased to note that "thanks to Fondation de France's expertise, I was able to set up my philanthropic activity very quickly to meet the urgent needs of these young people. I'm not a specialist and I wanted guidance from professionals. It was key for me to work with people I could place my trust in."
The foundation is for 18- to 25-year-olds who have graduated from a national higher conservatory or who have obtained a conservatory prize. Its work is three-fold: allocating study grants, programming opening acts and making a recording once a year at Warner Classics. A first call for applications was launched in March.
With his foundation, Gautier Capuçon's long-standing engagement is now a concrete project. He had already contributed to solidarity events such as Symphonie pour la Vie (Symphony for Life) and Gala des Pièces Jaunes (Small Change Gala). He is also an Orchestre à l'École (Orchestra at School) ambassador and the initiator of Un Été en France (A Summer in France), a traveling festival where he invites young talents to perform with him. 
Now 40, he wants to give back a little of what he was lucky enough to receive. As a young man, he benefited from a grant to study in Austria and he has always been able to count on the support of his professors. "I had extraordinary masters who guided me throughout my career and I wanted to give something back. That's the normal life cycle. Music is sharing."
Just back from Lviv in Ukraine, he announced that, this year, the foundation would offer a one-off grant for Ukrainian musicians. "Many young artists had to leave Ukraine suddenly. We need to help them follow their dream so that they can become ambassadors for peace through music. Music can bring comfort, happiness and warmth. It's important that it should serve all causes," he says.