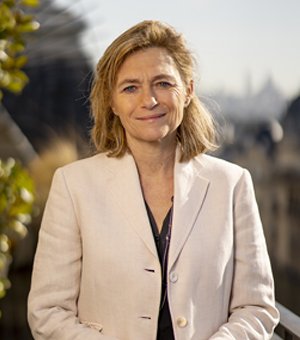 Axelle Davezac, Fondation de France Executive DirectorThis past year, which has been so deeply impacted by the Covid pandemic, has shown us just how interconnected philanthropic activities are. Health, medical and research challenges cannot be addressed separately from economic and social issues.
The pandemic will also have shown the incredible strength of philanthropic engagement. Everyone had cause to worry about their health and the uncertainty weighing on family and company finances. And yet, throughout the world, generosity and solidarity won the day. Alongside State support, civil society organizations rose to the challenge, anxious to play their part in this global crisis.
The Fondation de France network naturally swung into action. True to its calling as the leading philanthropy organization in France, Fondation de France oversaw the mechanics of an unprecedented fundraising exercise, brought together dozens of donor-advised funds, as well as tens of thousands of donors and hundreds of companies and partners, and identified and supported more than 850 projects.
Being "the Foundation for all causes" resonated strongly in that context. It demonstrated the effectiveness of a model that is capable of addressing a wide range of needs, drawing on the highest levels of expertise in all fields and on well-established solidarity networks in all regions.
This collective and cross-cutting approach will be key to the rebuilding process. Now more than ever, we need to focus on social, economic, educational, cultural, environmental and technological issues – all at the same time. This is how, together, we can invent the future.
---