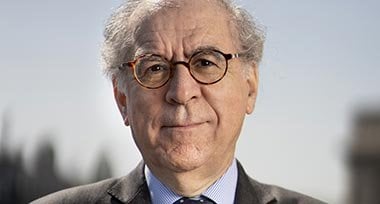 The year 2019 has been the opportunity to illustrate the spirit, method, expertise and know-how which define Fondation de France, as well as to definitely commit it to new horizons.
A brand new philanthropic picture appears in the expressions, practices and behaviours observed throughout 2019.
At first, there is a remarkable generational turnover, with new founders surfacing, who have often been successful in their business endeavours, and wish to open a new chapter in their path by engaging in solidarity, sometimes as part of a family approach.
Secondly, stakes and causes seen as collective priorities are prevailing, on which our future depends : fighting against climate change and its effects, preserving biodiversity, saving our planet's resources.
Finally, the digital environment and its technologies, together with the new risks of social gaps they bring out, but also with their ability to use innovative tools to help old causes, force us to reflect on the scope of our courses of action, be it education, healthcare or employment.
Facing major challenges
Our society - and in this aspect it does not differ from its European and international environment – keeps exposing its weaknesses and fragilities, where individual feelings of rejection or loss of bearings and identity, the dilution of social ties and the defiance or pessimism towards collective action, collide. The biggest challenge we face is undoubtedly trying to overcome these worries, all the while reinfusing sense and bringing about results.
Philanthropy is one of the ways to achieve it, thanks to its attention to proximity, its want for practical solutions, its ethics of truth and rigor, its will to listen, to understand and to discuss.
Because it mixes citizens' freedom – who choose their own ways of action and goals – with the pursuit of the general interest and greater good, and the spirit of responsibility and moderation, philanthropy is what democracry is made of. This is what fully justifies Fondation de France's continuous mobilisation, together with all the people who put their trust in us.
---
FOR FURTHER INFORMATION