Every year, Fondation de France and its donor-advised funds support emerging young talent from all disciplines, including dance, music and art. In collaboration with institutions like Parc de la Villette and the National Conservatory of Music and Dance in Paris, they strive to help young creators. We take a look at three representative projects.
Laureates Concert: supporting young virtuosos
For example, the Drouet-Bourgeois, Marie Dauphin de Verna, Monique Rollin, Monique Gabus, Yves Brieux-Ustaritz, Macari Lepeuve, Marthe Depelsenaire and François-Louis Baradat foundations offer annual prizes to students in various disciplines at the National Conservatory of Music and Dance in Paris. These young people are selected by a panel of experts, according to both social and musical criteria. The prizes are awarded at the Laureates Concert. Among other things, these grants help the young musicians acquire a piano, organ, violin, saxophone, harp or other instruments that they otherwise wouldn't have been able to afford. As was the case of Bilal Alnemr, a young Syrian violinist who had to flee his country. Thanks to winning the 2016 Marc Bourgeois Violin Prize, awarded by the Fondation Drouet-Bourgeois, he was able to buy a new bow for his violin.
These grants and prizes also help these talented young artists receive recognition. Lanqing Ding, who received the 2021 Macari Lepeuve Prize for composition, received an extra boost to her career. Her works have been performed by famous ensembles such as the Radio France Philharmonic Orchestra, the Shanghai Philharmonic Orchestra and the Neue Vocalsolisten Stuttgart, among others.
The Laureates Concert, during which the young musicians perform on stage, takes place every spring in the Organ Hall of the National Conservatory of Music and Dance in Paris. At the April 7, 2022 ceremony, 14 students were given awards.
Some of the 2021-2022 laureates
IADU Incubator: developing young choreographers' talents
Other talents, in a different discipline: French dancer and choreographer Bintou Dembele, recognized as one of the pioneers of hip-hop dance in France, benefited from the IADU Incubator.
In 1998, Parc de la Villette and Fondation de France jointly launched the Initiatives d'Artistes en Danses Urbaines (Urban Dance Artists' Initiatives, or IADU) program. Its mission: to contribute to the recognition of urban dance as a means of artistic expression and to support the professionalization of young companies and dancers from the hip-hop movement. The program offers training, production support, help finding venues and networking.
Many young choreographers and dancers have benefited from this incubator. "It's important to give hip-hop artists the same tools that will help them develop their careers, the same keys to comprehension," says Linda Hayford, queen of popping* and other dances inspired by funk and its many esthetics. "Before IADU, I wasn't really familiar with structure, like a company, for example. Now, I co-direct the Choreography Center of Rennes and Brittany." IADU also allows choreographers to find inspiration and ideas for the future. Brandon Masele and Laura Desfretin, who come from electro and hip-hop backgrounds, created the Compagnie Mazelfreten. Thanks to IADUs network, they performed their piece "Rave Lucid" during the Golden Stage festival at the Grande Halle de La Villette.
*Popping: a street dance based on the quick, rhythmic contraction and release of muscles.
Young talent who have benefited from IADU
Horizon Grant: helping young artists of the "Covid Generation"
During the health crisis, which paralyzed the world of performance and culture, Fondation de France reinforced, with the help of numerous donor-advised funds, its support for young artists, students and recent graduates in difficulty. Emergency aid grants were offered in the fields of fine art, cinema, dance and music.
At the end of 2020, Fondation de France launched the Horizon Grant, meant for young graduates who received their diplomas in 2020 from public art schools. The grant was created in collaboration with Artagon, a public-interest nonprofit dedicated to supporting, promoting, and guiding young emerging artists, and the National Association of Higher Education for Art and Design (ANdEA). This grant was designed to respond to the many difficulties faced by these young people due to the health crisis. It can help them meet their essential needs, obtain the equipment necessary for pursuing their art, and find workspace, among other things. The support during this period allowed 42 artist graduates from 28 public art schools all over France to continue pursuing their vocation.
Among them is Chloë Claeyssen, a graduate of the Brittany European School of Art in Rennes, who uses photography to explore the relationship between humans and nature.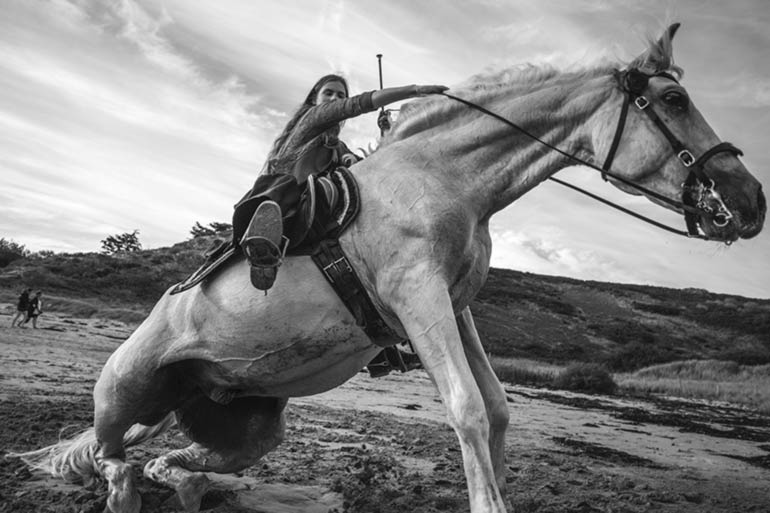 Sarah-Anaïs Desbenoit, graduate of the National School of the Arts Paris-Cergy, creates installations that look at illusion, the desire to idealize and to create diverse strata of reality.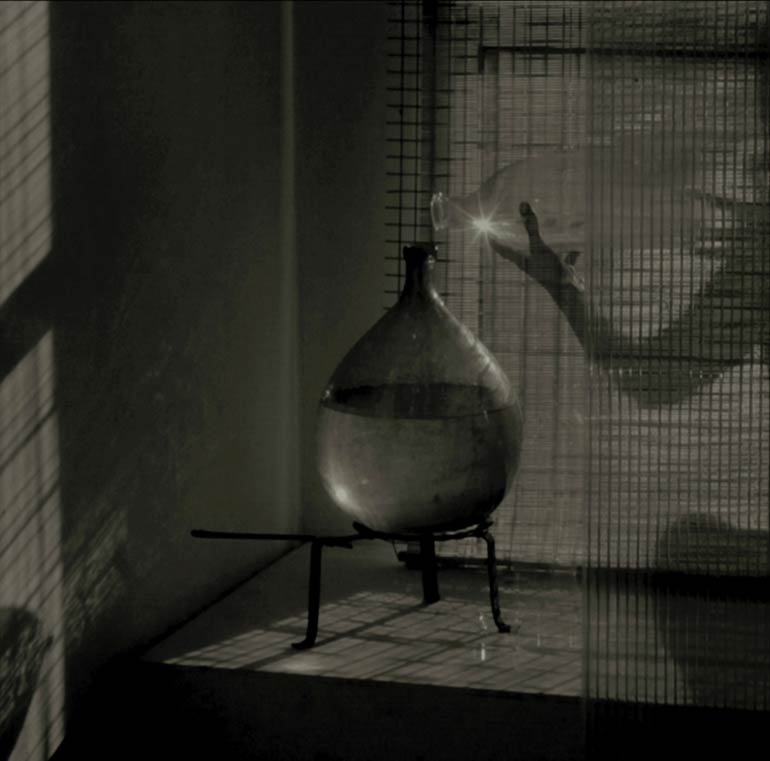 Finally, Adèle Meuriot, a graduate of the National School of the Arts in Lyon, stages her loved ones in her paintings, creating environments that are both somber and sensual.