Rudi Osman is a journalist and founder of the Union for Exiled Students. Named Obama Foundation Europe Leader in 2022, he has been a volunteer for Fondation de France's Migrant Solidarity Committee for two years. A portrait.
At the age of 34, Rudi Osman has already lived several lives. He was finishing up his law degree in Damascus when the Arab Spring started. He became one of the leaders of the student uprising and threw himself into organizing demonstrations. Defining himself as a "human rights activist," he worked to reestablish fundamental freedoms and topple the dictatorship of Bashar al-Assad. He was arrested, tortured and sent into exile. Jordan didn't want him either, once he had become a journalist and posted videos about life in the refugee camps there. Thanks to Reporters Without Borders, Rudi Osman made it to France ten years ago. He arrived with 20 euros in his pocket, all his belongings in a backpack and not a word of French. At first, he slept outside, then with nine others in a small studio. He alternated between gratitude for the solidarity that he had found, and depression when he heard the latest news from his country: the death of friends, the retreat of the Free Syrian Army. He co-founded a radio station to warn Syrians about bombardments by Bashar-al-Assad's army. In 2015, when the regime in Damas was regaining ground, he decided to "get on with his life." He learned French, enrolled in university and received a master's degree in law at Université Paris-Panthéon Assas.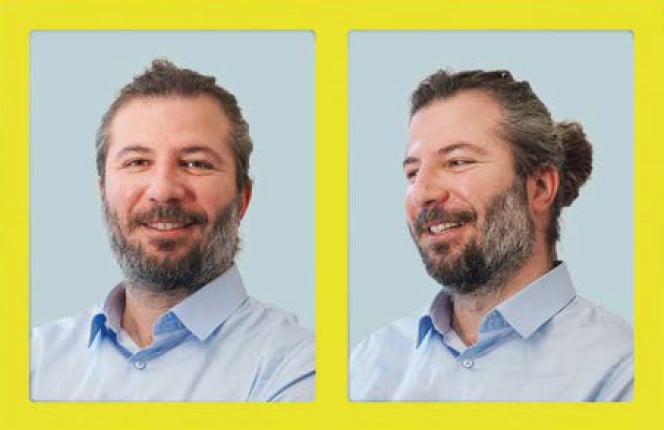 In order to help those who found themselves in a situation that he was only too familiar with, he created the Union of Exiled Students (UES). The goal was to support refugees, asylum-seekers and undocumented migrants who wanted to go back to school. The association helps with paperwork, writing CVs and applying for scholarships, among other practicalities. But it also provides psychological support, leads therapeutic theater workshops and hosts writing and public speaking ateliers. Overwhelmed with requests, Rudi Osman was in need of an office and staff. Eventually, the Maison des Réfugiés (Refugee House) in Paris' 14th arrondissement offered them space. That was when he came in contact with Fondation de France, which decided to support UES so that he could hire a coordinator to manage 80 volunteers. He also managed to have a paid position after a few months. Thanks to this support, 713 exiles were able to resume their studies.
For the last two years, Rudi Osman has been a volunteer for the Migrant Solidarity Committee offering the committee his experience, his profound understanding of the non-profit ecosystem and the challenges facing exiled students, as well as his legal know-how. His commitment also led him to join the volunteer team handling exiles' urgent requests during the health crisis in 2020. While his family now lives in Germany, he cannot imagine living anywhere but France. "I have been here for ten years," he says. "I have memories here, of pain but also of victory. Paris is my home."