In France, there are over 8 million people who, on a daily basis, take care of a loved one due to their age, their handicap, or their dependence. Carers play a valuable role in our society, but one that is also difficult to cope with. Fatigue, stress and isolation are part of their daily lives. To give these carers a moment of respite, the Maison des Aidants de Caudan (Caudan House of Carers) in Brittany, run by the non-profit Kassiopée, which is supported by Fondation de France, offers group and individual activities. The goal is to create a "virtuous circle": the better a carer feels in their daily life, the better their relationship will be with the person they care for.
Chantal, Marie-Claude, Isabelle and Marie meet regularly at the Maison des Aidants. They are a few of the 80 members who come here to get information, participate in group and individual activities, or to meet other carers facing the same problems. The Maison des Aidants has everything they need to have some downtime.
Located in Caudan, in the Morbihan district, the Maison is open every day and offers a wide variety of workshops, including singing, art, gentle fitness and sophrology. "A whole life has been put in place at the Maison," says Nathalie Pierret, the project manager. "Here there is a connection, people who listen, who are available," adds Isabelle, who cares for her father who has dementia. "Coming here allows me to relax a bit and talk with people who are in situations as difficult as mine. I feel less alone."
Support for carers is comprehensive and personalized, in order to address individual needs. "When a carer opens the door to the Maison des Aidants, they are no longer alone. Sometimes it is necessary to make painful decisions, like putting a loved one in a specialized facility. We are here for them," says Nathalie Pierret. This support continues even when the person who is being cared for is put in a specialized facility or passes away. "As long as it takes for the carer to get their life back," notes Nathalie Pierret.
The Maison des Aidants has another strong point. "We quickly realized that in order for the carer to truly benefit from their break, we needed to look after of the person they were caring for," explains Nathalie Pierret. That way, the cared-for person can also benefit from the space and create bonds with other people, just like the carers. "Kassiopée's approach departs from the needs, tastes, and abilities of individuals to offer activities open to both people who are sick and carers. As a space that is not linked to a health facility, it responds to a need that has not really been met up until now," points out Agathe Gestin, head of the Elderly People Program at Fondation de France.
A positive impact on the carer/cared-for relationship
While taking a break is beneficial to the carer, it also has a positive effect on the person being cared for. "When the carer settles in at the Maison, they will start enjoying themselves again. This relaxation truly benefits the person being cared for. It's a long-term advantage, explains Nathalie Pierret. Isabelle, who takes care of her aging parents, agrees. "It's very difficult, I have a hard time thinking about my future. For me, this space is a great source of support. It allows me to deal with a daily family situation that is deteriorating."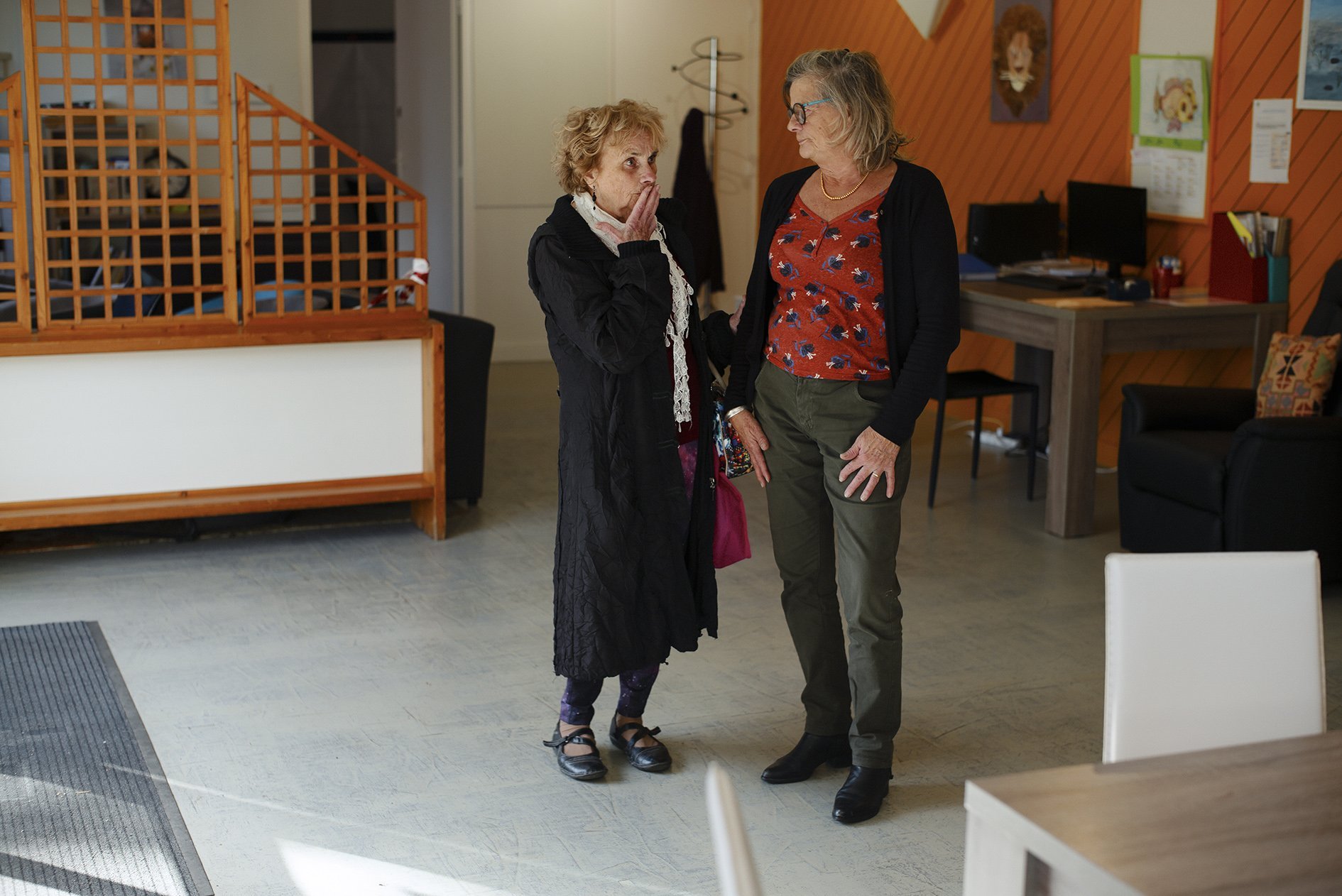 This is why it was necessary to continue supporting carers during lockdown. "It was a very difficult period," recalls Chantal. The association set up various methods of staying in touch with the carers and their charges, such as telephone calls, home visits, board game loans, etc. "The need for breaks and support actually increased because lockdown meant partial or total removal of support, due to day-care closures, for example. Many carers expressed feelings of extreme solitude, even abandonment," notes Agathe Gestin.
This need for downtime continues in the current context, and that's why Maison des Aidants adapted its operations according to health protocols so that they can continue to welcome carers and people who are ill.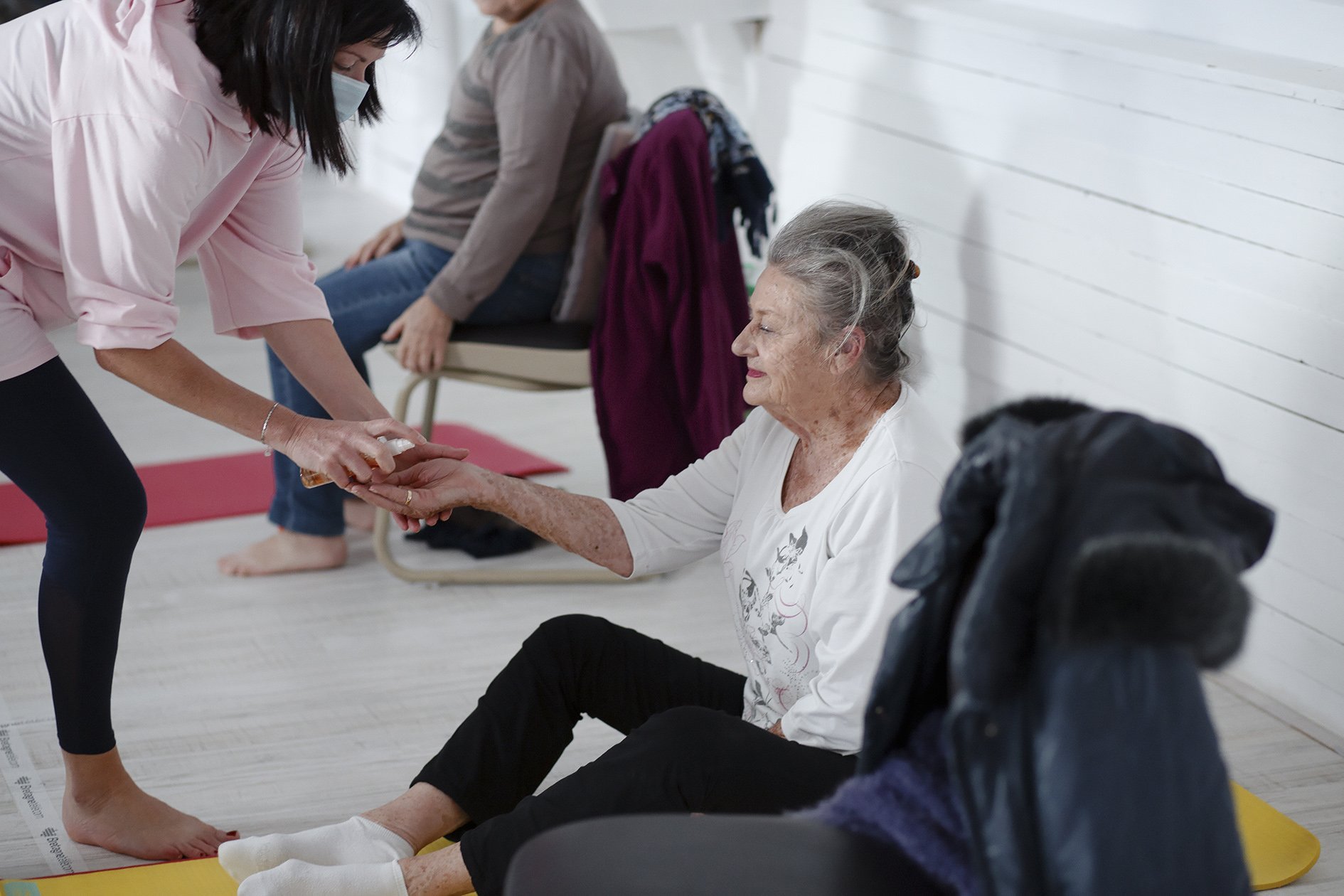 ---