Following the magnitude 7 earthquake that struck Morocco on September 8, 2023, killing nearly 3,000 people and injuring thousands more, Fondation de France launched an appeal for donations to help the thousands of families affected by the quake. Nearly 9 million euros have already been raised. A team was on the ground to report on the first actions taken.
From September 18th to the 22nd, a team made up of a member of the Solidarity with Morocco committee and two members of Fondation de France's emergency team were on site to assess the associations' priority needs.
Over the course of five days, the team met with several associations, notably in Agadir, in mountain villages in the provinces of Taroudant and Tilouine, and in Marrakesh, as well as with representatives of local authorities, cooperatives, and associations.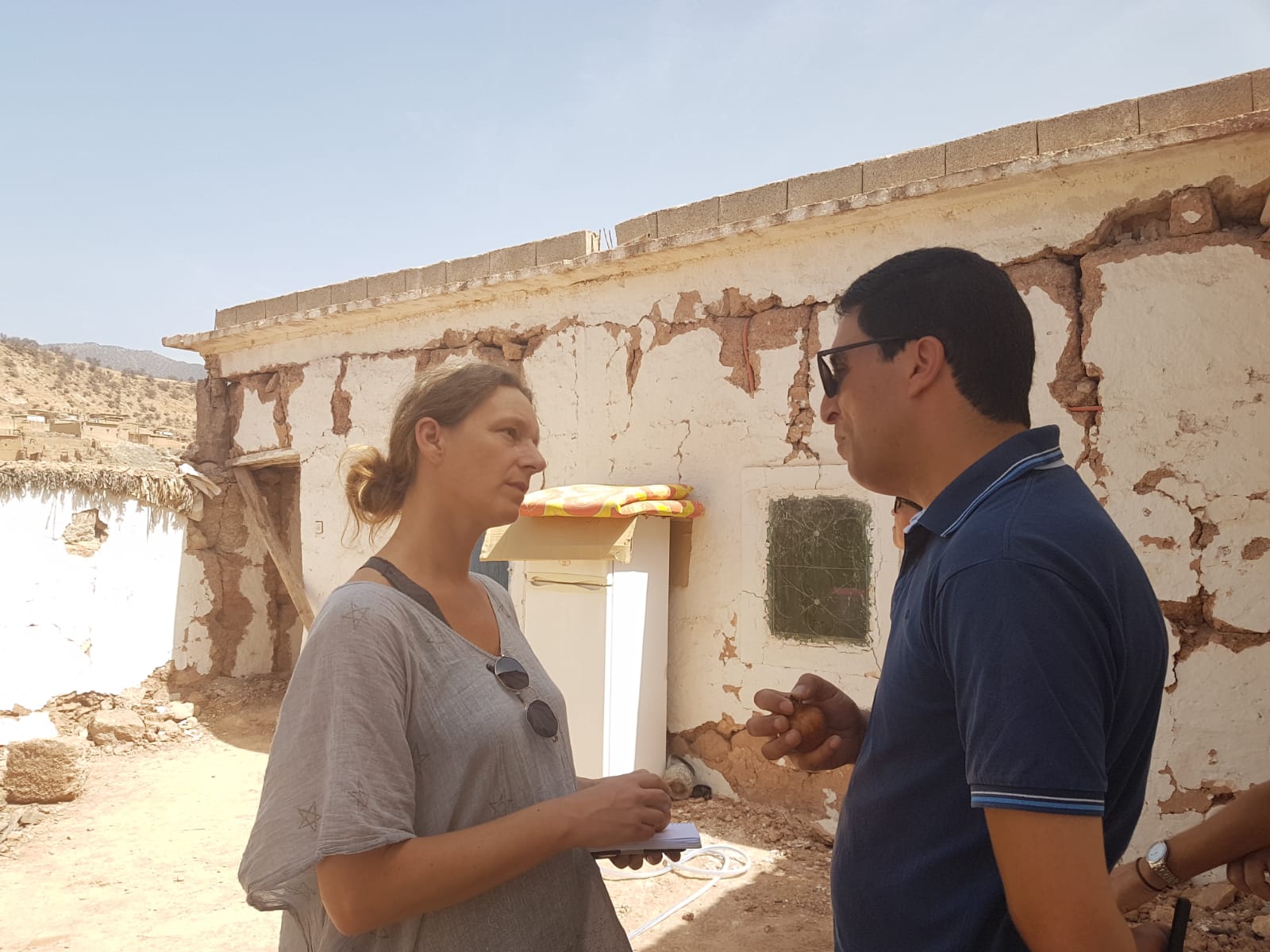 Karine Meaux Fondation de France emergency manager assesses needs in the field with Hicham Zazouli, from the Migration & Development association.
Meeting Basic Needs
With almost 500,000 people homeless, providing access to basic necessities is a priority.  Several initiatives are already underway to supply emergency aid to the population.
Among the associations supported, Migration & Development is a long-standing partner of Fondation de France, which has been present in the prefecture of Taroudant for over 30 years. This organization relies on a large network of small local associations working in the affected areas. In particular, they distribute blankets, mattresses, hygiene products, flashlights, and collective water tanks to guarantee long-term access to drinking water for disaster victims.
The Tibu Africa association is also active in Taroudant, providing food aid, emergency kits, shelter, and psychological support. In the second phase, it will work to rehabilitate schools and sports facilities for local children.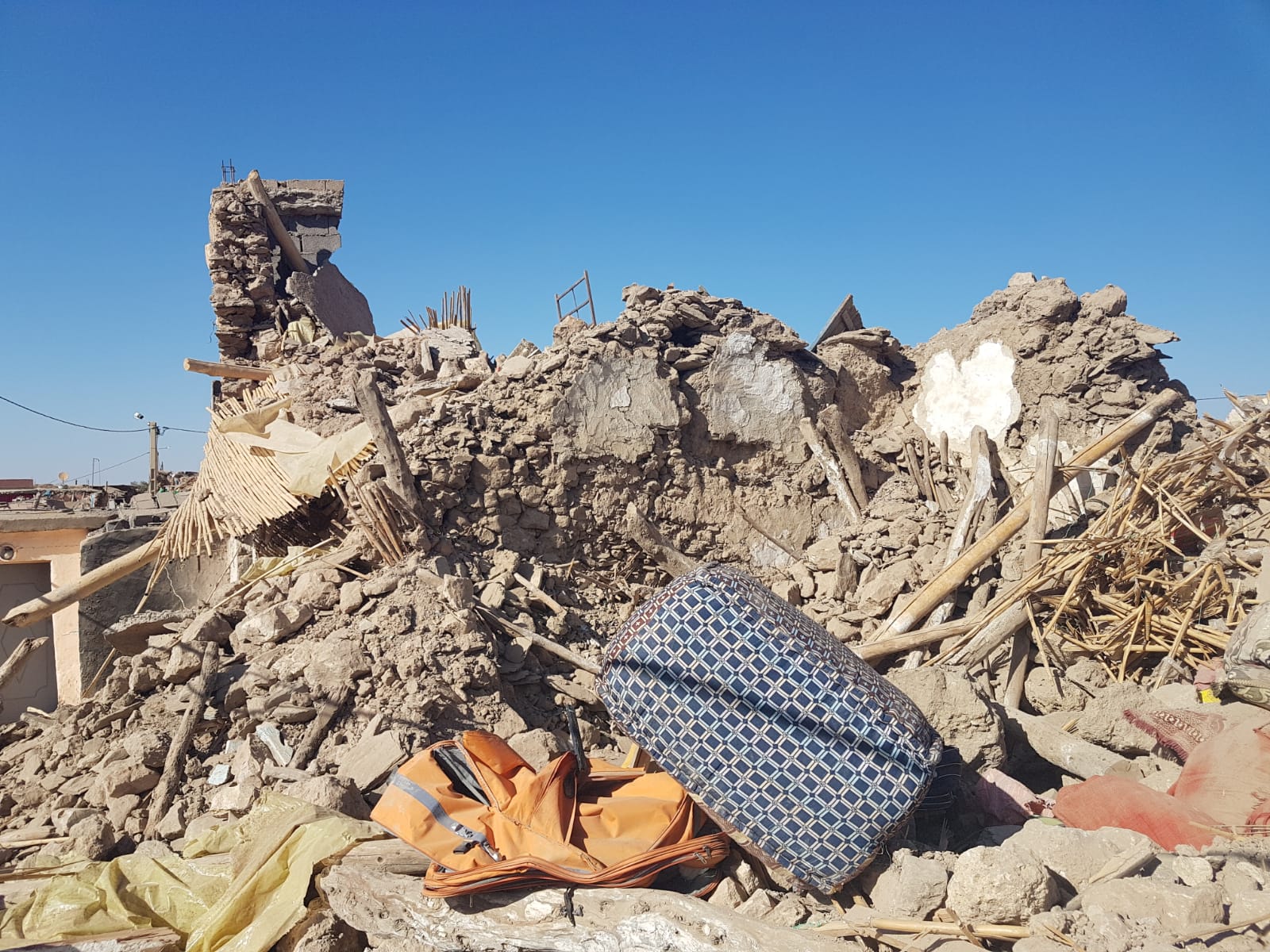 The small town of Sidi Ouaaziz (in the Souss-Massa region) was hit hard by the earthquake.
In the Al Haouz and Chichaoua areas, volunteers from FDLF (Federation of Women's Rights Leagues Marrakech Safi Region) provide earthquake victims with warm clothing, school supplies, and gas ovens.
Also in the Al-Haouz region, IECD Morocco (European Institute for Cooperation and Development) and CDRT (Tensift Region Development Center) are providing emergency shelter (tents, mattresses, blankets) and equipment such as cooking utensils, hygiene kits, and warm clothing. To ensure sanitary safety, they have installed temporary toilets (chemical toilets, dry toilets) in the villages. They also offer psychological counseling and recreational activities for children (play areas and libraries).
Meanwhile, in the province of Taroudant, the volunteer association Jeunes d'Atlas runs a center for the collection, sorting, and redistribution of local material donations. It buys and makes tents, supplies essential equipment (solar projectors, kitchen equipment, etc.), and rents out means of transport to facilitate its work in the villages.
Fondation de France is also supporting a project by the Care Morocco association, whose priority is to provide psychological assistance to the teams working daily on the ground in response to the earthquake crisis in the Al Haouz area.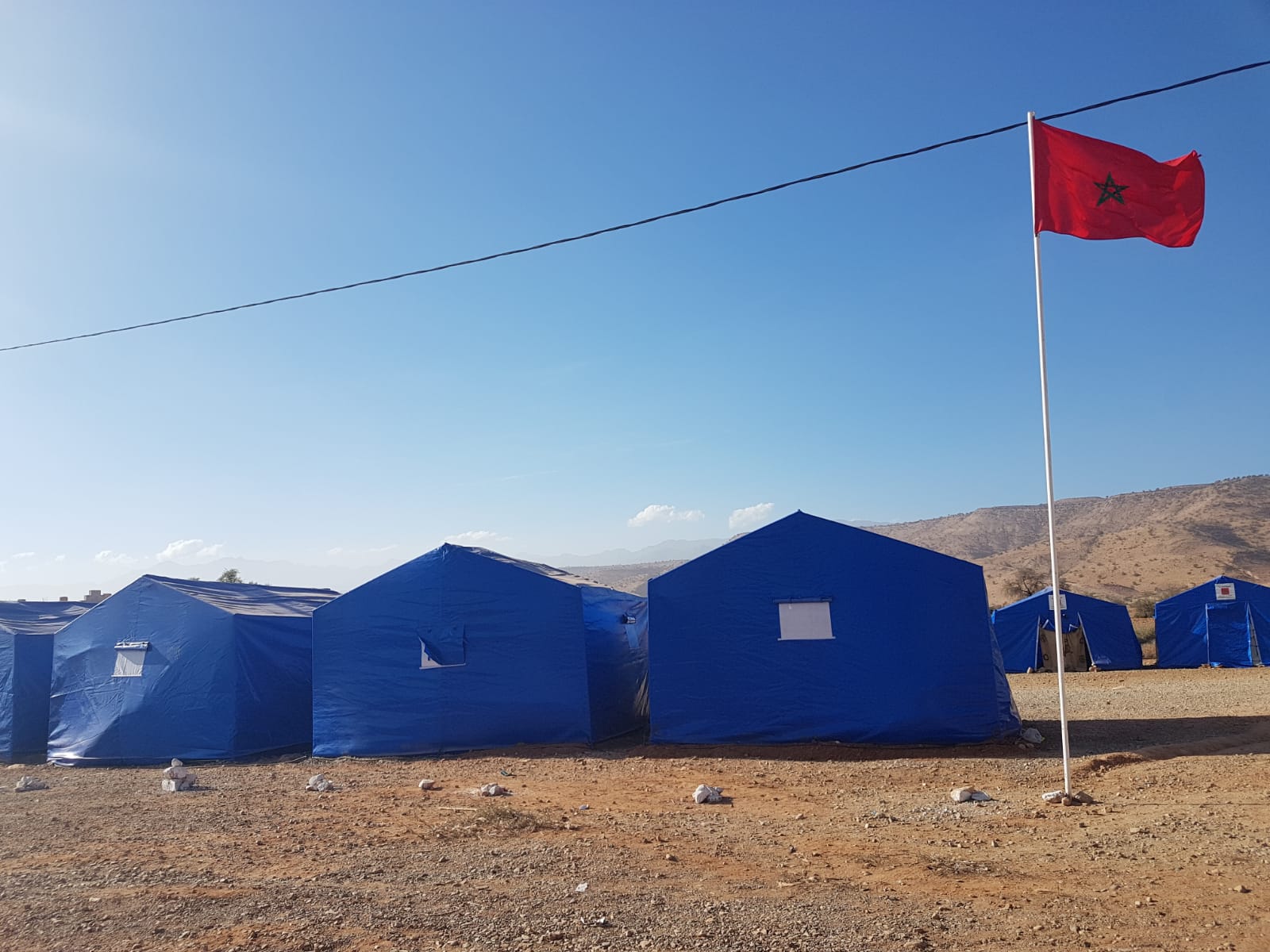 In Sidi Ouaaziz, tents are set up to welcome the population. 
To make a donation by cheque :
make your cheque payable to
Fondation de France – Solidarité Maroc
60509 Chantilly Cedex